Formula One is named as the highest class of single seater auto racing. This one is sanctioned by FIA or Federation Internationale de I'Automobile and owned by the Formula One Group. Apparently, the word "formula" refers to the set of rules to which all cars of the participants must conform.
How fast are you with your Formula One knowledge compared to the speed of a Formula One driver? Are you as fast and smooth as Michael Schumcher and Lewis Hamilton? You can take this Formula One quiz to test your Formula One knowledge.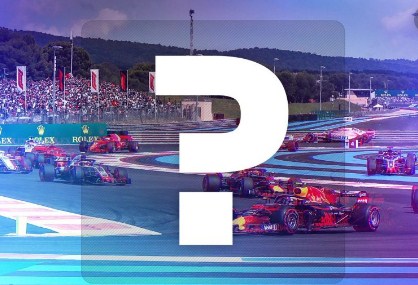 1. Who became the last Italina Formula One champion in 1953?
a. Ricardo Patrese
b. Alberto Ascari
c. Michele Alboreto
d. Giuseppe Farina
2. Which team has been around since the Formula One world championship started in 1950?
a. Ferrari
b. Sauber
c. Renault
d. McLaren
3. Which Formula One season saw the first victory of the rear engined car?
a. 1961
b. 1958
c. 1959
d. 1960
4. Which circuit nearly claimed the life of Ferrari driver named Niki Lauda in 1976?
a. A1 Ring
b. Adelaide
c. Buenos Aires
d. Nordschleife (Old Nurburgring)
5. Who is teh first ever posthumous Formula One champion in 1970?
a. Ayrton Senna
b. Ronnie Peterson
c. Jochen Rindt
d. Francois Cevert
6. What is the Formula One car designed by Derek Gardner in 1976?
a. Lotus 79
b. McLaren M23
c. McLaren MP4
d. Tyrrell P34
7. Who finished second for Wolf Racing to the Ferrari of Niki Laudra in the driver's championship of 1977?
a. James Hunt
b. Mario Andretti
c. Alan Jones
d. Jody Scheckter
8. Who won the most Monaco Grand Prixs?
a. Alain Prost
b. Michael Schumacher
c. Graham Hill
d. Ayrton Senna
9. Which circuit did Michael Schumacher win on from 16th on the grid in 1995?
a. Nurburgring
b. Silverstone
c. Hockenheim
d. Spa Francochamps
10. Which English driver made his Formula Onedebut for Williams BMW in 2000?
a. Anthony Davidson
b. Allan McNish
c. Justin Wilson
d. Jenson Button
11. Which of these following drivers has not been a teammate of British driver named Jenson Button?
a. Kimi Raikkonen
b. Anthony Davidson
c. Lewis Hamilton
d. Stoffel Vandoorne
12. Who was the last William driver to win Spanish Grand Prix before Pastor Maldonado?
a. Ralf Schumacher
b. Jaqueus Villeneuve
c. Juan Pablo Montoya
d. Nico Rosberg
13. Who was the first winner on Michellin tyres?
a. David Coulthard
b. Michael Schumacher
c. Kimi Raikkonen
d. Ralf Schumacher
14. What other team other than Renault that Sergey previously tested?
a. Toro Rosso
b. Sauber
c. Force India
d. Marussia
15. What is the name of the driver that chose number 13 when personal numbers were brought in for the 2014 season?
a. Romain Grosjean
b. Max Chilton
c. Danil Kvyat
d. Fernando Alonso
Do you think you can answer all the questions about Formula One? If all the questions are too easy for you, then you are really a fan of Formula One.