Sometimes, a funny thing happens in sport when the players are playing. Of course, it is no wonder if it is used to be a blooper video in which everyone can see it. Not only used on video, the blooper is also applied on sport quiz.
Of course, anyone who takes the quiz will be entertained and have fun with it. So, do you also want to get a fun thing by taking the sport quiz? Yeah… you are at the right page now. We are here to show you the Bing sports bloopers quiz to boost your mood today.
So, take the quiz now!
Bing Sports Bloopers Quiz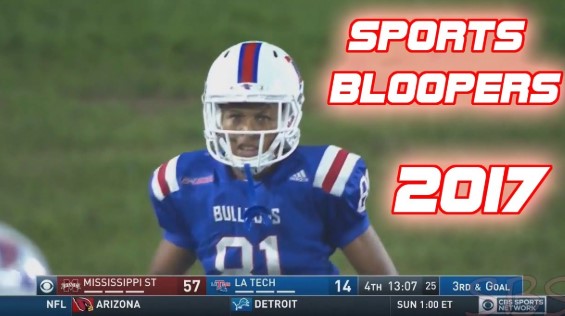 1. What Olympic sport that involves brooms, ice and a 44-pound granite stone?
a. Eskimo tag
b. Ice billiards
c. Curling
d. Snowball fight
The answer is c. Curling
2. What sport's arena has a chapel with a Catholic priest prepared to give a sacrament such as the Anointing of the Sick, or even Last Rites?
a. Auto racing
b. Bullfighting
c. Bass fishing
d. Fencing
The answer is b. Bullfighting
3. Nathan's Famous Hotdog Eating Contest is held in Coney Island, New York on July 4th each year. The aim of the competition is to eat the most number of hot dogs in 10 minutes. In 2012, the winner was Joey Chestnut with 68 hotdogs. Then, the winner ate how many hotdogs?
a. 9½
b. 12
c. 16½
d. 13
The answer is b. 12
4. In the World Gurning Contest, contestants are required to … ?
a. Pull a funny face
b. Crawl the length of the main street
c. Read a book backwards
d. Imitate the funny face
The answer is a. Pull a funny face
5. Paul Gascoigne scored a legendary free-kick against Arsenal in the FA Cup semi-final back in 1991, but only lasted 17 minutes in the final. He still had the trophy on his hands – who did his Tottenham side beat at Wembley to claim it?
a. Everton
b. Liverpool
c. Manchester United
d. Nottingham Forest
The answer is d. Nottingham Forest
6. In another FA Cup semi-final eight years later, Ryan Giggs famously showed off his chest hair with a famous extra time winner against Arsenal. Who was the player who had scored Manchester United's opening goal, a fine 25-yard curling effort?
a. Christiano Ronaldo
b. David Beckham
c. Lionel Messi
d. Neymar
The answer is b. David Beckham
7. Tiger Woods won his first Masters title in 1997 but how many shots clear of second place was he, a record that still stands today?
a. 12 shots
b. 14 shots
c. 11 shots
d. 16 shots
The answer is a. 12 shots
8. What sport has positions including a full-frummert, inside grouches, deep brooders, and offensive niblings?
a. Water polo
b. War Games
c. Australian Football
d. 43-man Squamish
The answer is d. 43-man Squamish
9. What sport is called the "Sport of Kings" which is played in time periods called "chukkas"?
a. Softball
b. Polo
c. Cricket
d. Parcheesi
The answer is b. Polo
10. In what "sport" do the players create their own rules for each game?
a. T-Ball
b. Calvinball
c. Golf
d. Monopoly
The answer is b. Calvinball