However, the quiz about sports can make anyone challenging but fun to answer. In fact, the sport quiz comes with easy bit little difficult to take if you do not master in this subject at all.
Then, to increase your knowledge in sport, it is a good time for you to take some quizzes about sport. Much better to guess the person who is a great sportsperson. By taking the quiz about it, of course, you can totally know the profession on sport well.
Well, we are here to show you the quiz about the greatest sportsperson. Here are they!
Bing Greatest Sportsperson Quiz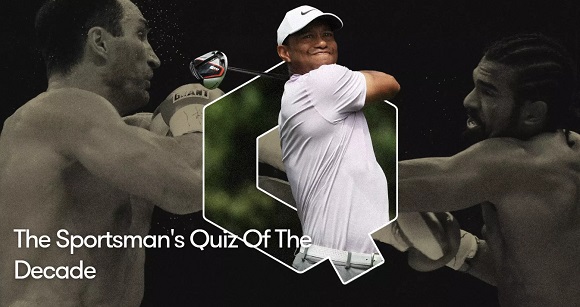 1. I was born on September 17th, 1960 in London. I entered the Formula Ford in 1984 at Brands Hatch. I made my F1 debut a year later for Brabham at the British GP. I won the F1 World Championship in 1996. Who am I?
a. Nigel Mansell
b. Damon Hill
c. Martin Brundle
d. David Coulthard
The answer is b. Damon Hill
2. I was born on September 2nd, 1952 in Illinois, USA. However, Tennis was my sport of choice. I won my first Wimbledon men's title in 1974. I become runner up to Arthur Ashe in 1975. Who am I?
a. Ken Rosewall
b. Jimmy Connors
c. John McEnroe
d. Phil Dent
The answer is b. Jimmy Connors
3. Snooker is the game where I became popular for. I won Canadian Open four times in 1974. I become the first player to make a maximum 147 at the World Championship. Who am I?
a. Cliff Thorburn
b. Kirk Stevens
c. Eddie Charlton
d. Bill Werbinuik
The answer is a. Cliff Thorburn
4. I took up running and won the World Junior cross country championship in 1992. I finished 5th in the 5,000 meters in Atlanta Olympics in 1996. Who am I?
a. Florence Griffith-Joyner
b. Cathy Freeman
c. Paula Radcliffe
d. Sally Gunnell
The answer is c. Paula Radcliffe
5. Golf was my first chosen profession. I won title as I became Scottish Strokeplay Champion for first time. Then, I turned pro two years later after winning the Scottish amateur Championship. I won European Order of Merit title for first time. Who am I?
a. Sandy Lyle
b. Colin Montgomerie
c. Sam Torrance
d. Padraig Harrington
The answer is b. Colin Montgomerie
6. I was born on 4th June 1965 in Brisbane, Australia. My chosen profession was Motor Cycle Racing. I started my career at the Surfers Paradise Raceway riding a Yamaha. I moved into Grand Prix Bike racing where I was a five time World Champion. Who am I?
a. Barry Sheene
b. Valentino Rossi
c. Mick Doohan
d. Carl Fogarty
The answer is c. Mick Doohan
7. I was born on 27th October 1964 in New South Wales, Australia. I chose playing the sport of cricket. Then, I joined Northern District before moving on playing for my state in 1979. Who am I?
a. Steve Waugh
b. Michael Slater
c. Allan Border
d. Mark Taylor
The answer is d. Mark Taylor
8. Football was my way to get into the college. I won a Heisman Trophy Award. I also led the NFL team to many Super Bowls. I was also a 27 year old rookie in NFL. Who am I?
a. Fran Tarkenton
b. Roger Staubach
c. Sonny Jurgensen
d. Bart Starr
The answer is b. Roger Staubach