If you like taking Bing Homepage quiz, you surely know that the questions are always different. Each quiz usually consist of three questions. If you have answered the first question, you will be informed whether your answer is correct or not and then you can continue to the second question by clicking on Next Question.
If you have answered all three questions of the quiz, then you will be given the score. To find out your score, you can click on Get Your Score in the third question after you answered it. Then, your score will appear and even you are able to share it to your social media account such as Twitter and Facebook.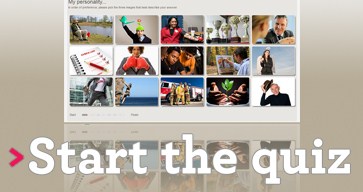 If you try to search about it in Bing, then you will find there are a lot of best quizzes of Bing at the top of the screen as results. Here they are.
1. That blue dome on the left is part of the British Museum in London. What is the dome made of?
a. Glass b. Papier-mache c. Both are correct.
2. Where it opened this day in 1759, what made the British Museum unique?
a. It was the first museum of its kind
b. It has central heating
c. It had the world's first gift shop
3. Which of these artifacts is not in the British Museum?
a. An Aztec serpent statue b. The Hope Diamond b. The Rosetta Stone
1. Below the clouds lies the Caribbean Sea. Who is the Caribbean named for?
a. A Portuguese mapmaker b. The Carib people c. A French monarch
2.  Which US Founding Father was born on the Caribbean island of Nevis?
a. Thomas Jefferson b. John Hancock c. Alexander Hamilton
3.  Which of these is the name of the massive reef system in the Caribbean?
a. Mesoamerican Barrier Reef
b. The Second Greatest Barrier Reef
c. The Carib Reef
3. On August 20th, 2019
4. What can we thank William Henry Harrison Murray for popularizing in the US?
a. Campfire songs b. Camping c. S'mores
5. Where are you allowed to camp in Finland?
a. Nearly everywhere
b. Camping is illegal in Finland
c. Only in national campgrounds
6. Where did the real Smokey Bear live after he was rescued?
a. There was a real Smokey Bear
b. Yellowstone National Park
c. The National Zoo
4. On April 14th, 2019
7. This location served as the setting for Dragonstone in which series?
a. Outlander
b. How to Train Your Dragon
c. Game of Thrones
8. In real life, what to do the steps lead up to?
a. A dragon statue b. A castle c. A small church
9. In 'Games of Thrones', how is Daenerys related to Jon Snow?
a. His cousin b. His aunt c. His sister
Well, everyone may have different best Bing homepage quiz because everyone has their own favorite things. You may do not like these questions but some others maybe like it. So, best quiz of Bing can be relative. However, this quiz cannot only make you increase your knowledge and test it, but also it can entertain you.